BIJOUX Luxury Jewelers since 1949
OUR TEAM
As an Official Rolex Jeweler, BIJOUX Jewelers is authorized to sell guaranteed Rolex timepieces, as well as receive your Rolex watch for servicing. With the necessary know-how, skills and training, we are at your disposal to advise you on all the technical aspects of Rolex watches.
YOUR TRUSTED ADVISOR
We take immense pride in the quality of service we provide to our valued customers. Our dedicated and knowledgeable staff at BIJOUX go above and beyond to ensure that each visitor enjoys a memorable and personalized shopping experience. Whether it's offering expert advice on selecting the perfect timepiece or assisting with intricate jewelry choices, our service is marked by attentiveness, courtesy, and a genuine desire to exceed all your expectations.
EXCEPTIONAL SERVICE
At BIJOUX Jewelers, delivering an exceptional customer experience is not just a promise but a tradition that has been upheld since its founding in 1949. Every visit to any of our locations is marked by a commitment to ensuring that customers feel welcomed, valued, and utterly indulged.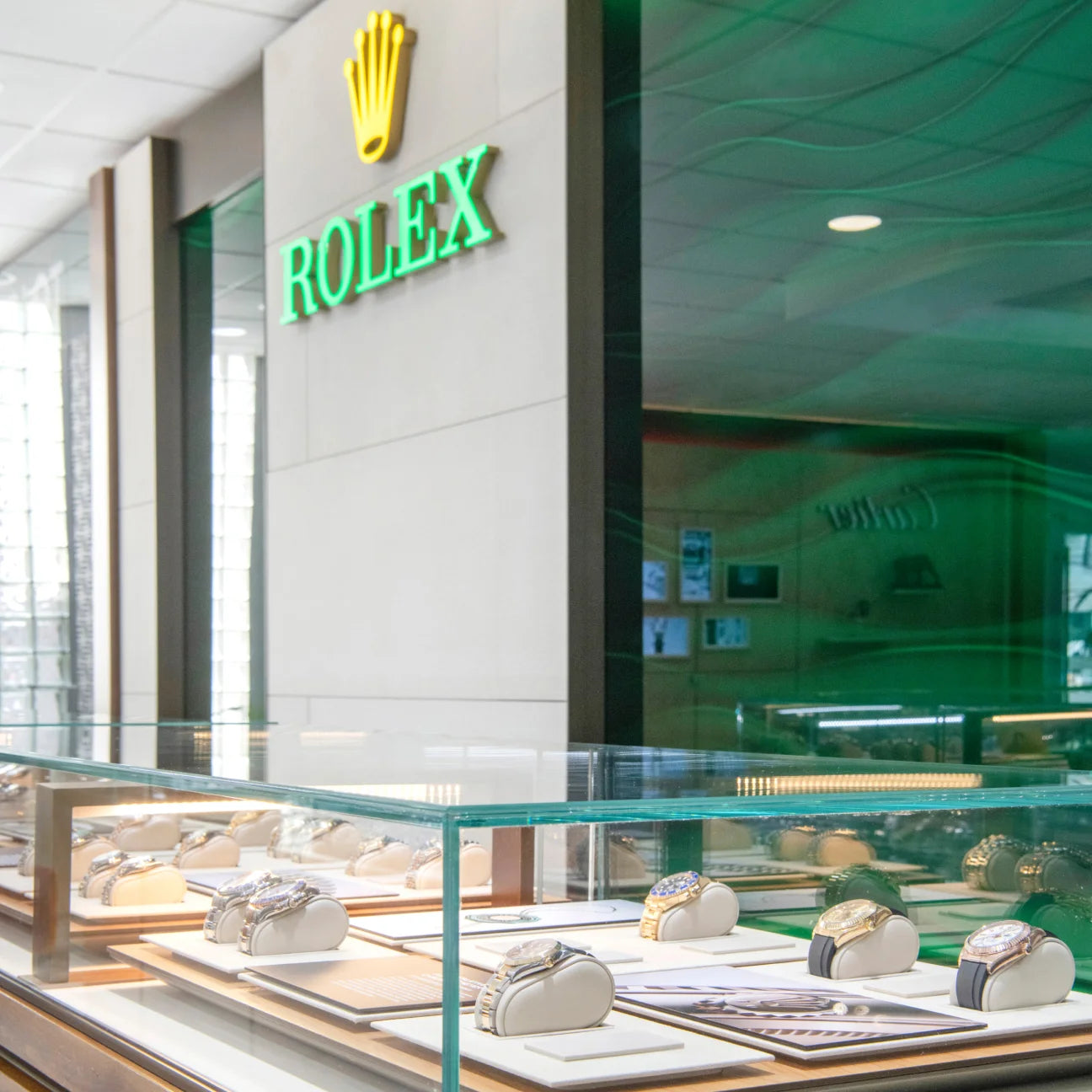 ROLEX EXPERTISE
The Rolex sales team at BIJOUX Jewelers is trained rigorously to ensure your timepiece receives the utmost care. We follow the Rolex service procedure and ensure that every timepiece remains true to its original functional and aesthetic specifications. Upon an approved service estimate, each movement is completely overhauled and each case and bracelet is meticulously refinished. Timekeeping accuracy and water-resistance are tested to guarantee the level of quality and reliability you expect from a Rolex watch. Every type of servicing operation for a Rolex watch can be entrusted to BIJOUX Jewelers.
EXPERIENCE THE WORLD OF LUXURY
We extend a warm invitation to you to experience the world of luxury at BIJOUX Jewelers. Whether you are in the bustling heart of Kingston or the vibrant surroundings of Montego Bay Airport, our doors are open to welcome you into a realm of opulence and sophistication, at any of our esteemed locations, where the beauty of Jamaican culture and the allure of luxury converge.